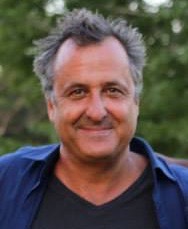 Mr. Roger Green, a New Zealander, is an international businessman based in New York and Sydney and has been active for over 25 years in alternative energy systems, Eco-design initiatives and natural healing education around the world.
Roger Green is the Founder and Director of Eco Global Fuels, with offices in New York City. He is also the Director of the Breakthrough Technologies Company, which has funded various R and D projects including cutting edge cold fusion technologies (Ecat invented by Italian Andrea Rossi)
His company Eco Global Fuels PTY LT holds several E cat licenses in the South East Asia, including a JV partnership with Ecat Africa and a JV partnership with Ecat South Asia PTY LTD, which holds the exclusive E cat licenses for India. He is a majority shareholder in the Ecat Japan license. With partners he is a shareholder in the Spanish and Portuguese license.
In 2008, he founded the Eco Global Fuels Company, which is moving forward a unique technology that will produce commercially viable renewable transportation fuels like ethanol, without using food, based on sequestering CO2, utilizing a unique catalyst along with production of the worlds cheapest hydrogen via its intellectual property "hydroxy generators". This invention was independently validated in 2011 and is now raising finance to build its demonstration prototype. The link between the Ecat Energy and Eco Global Fuels system potentially is very strong.
Currently, Breakthru Technologies has moved forward several projects including: Magnetically Aligned Plasma, used for alternative treatments for natural pain relief and other aliments, (prototype built) Waste to Energy technology (prototype built), a Tesla Turbine design for potential use with Ecat Technology for electrical generation (design completed now ready for machine shop), a supplement that increases the length of 'telomeres/DNA' and a trial farm in Dubai that proved up several ideas from the 'Bloom the Desert' project.
In addition, Mr. Green is a pioneer in modern day natural healthcare incorporating both eastern and western themes, having presented in over 70 countries. He is the Founder of the Academy Healing Nutrition based in NYC, a 30-year curriculum specializing in food and herbs as medicine, where he has assisted thousands in their recovery from disease through natural healing methods.
Passions
Alternative Medicine
Sustainable Energy Technologies
Refferences
Technologies
Education