Industrial Ecat

Applications: Industrial heating and air-cooling/conditioning
Invented by the Italian Andrea Rossi, the Ecat plants are manufactured by his company Leonardo Corporation, located in Miami Florida, USA.
Nano-sized particles of nickel, lithium aluminium hydride (LiAlH₄), pressurized hydrogen and a catalyst are heated in a small reactor to the point at which weak interactions between the reactants cause transmutation (ie some of the nickel is converted to copper). Considerable excess heat is emitted during this process. Once the reaction becomes self-sustaining, the input power can be reduced significantly.
The plant is recharged by specially trained and certified personnel every 6 months (without stopping the thermal energy flow)
Due to its container construction, it is easily transported, making delivery and installation straightforward. The containers can be stacked if your energy solution requires multiple plants connected into parallel. Also ideal for remote locations and tight urban industrial space constraints.
Customers must comply with criteria set by Leonardo Corporation in order to qualify for the installation of a Ecat plant. Applications range from large industrial complexes, shopping centers, apartment buildings, various industrial uses and anywhere large amounts of heated water and steam are required.
Ecat Heat Energy
The Ecat Heat Energy is delivered by steam at 600 Celsius and extracted through the customers heat exchangers.
Leonardo Corporation will initially look for customers with 24/7 facility operation due to Ecat plants preferred continuous operation.
Please contact for quotes.
It has already earned the reputation of being both economically attractive, saving energy, money and the ultimate "green" machine.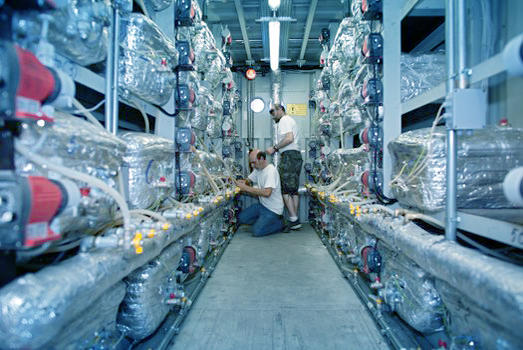 The plant is recharged by specially trained and certified personnel every 12 months (without stopping the thermal energy flow)
Coefficient Of Performance (COP)
E-Cat technology operates at an incredibly high COP, which is the measure used to gauge the efficiency of energy production, expressed as a ratio. The Ecat COP is guaranteed at 27:1. The average COP for combustion technology is 1:1. In other words, if you were to input 167 kW of electrical energy into Ecat, the output would be 1000 kW of thermal energy.
Recent performance and testing, with the eCat entering into a self sustain mode over a 24 hour cycle, the Ecat plant has been reaching a higher COP, indicating better performance and greater energy cost savings.
In the self sustained mode, a one megawatt plant can operate at full power, while consuming a small amount of electricity to operate fans, pumps and radio frequency generators. These radio frequency generators help stabilize and sustain the reaction processes, so the plant can continue functioning with minimal input.
| Ecat Vs Other Energy Technologies | | | | | | | | | | |
| --- | --- | --- | --- | --- | --- | --- | --- | --- | --- | --- |
| Fossil Fuel | | | | | | | | | | |
| Hydro-Electric | | | | | | | | | | |
| Wind | | | | | | | | | | |
| Solar | | | | | | | | | | |
| Uranium Fission | | | | | | | | | | |
| Plasma Fusion | | | | | | | | | | |
| E-Cat | | | | | | | | | | |
Applications Of The Ecat
The E-Cat (Energy Catalyzer) technology holds the potential to be used in a myriad of energy applications ranging from production of heat for generation of hot water and steam (the first applications upon launch of the technology),
Industrial and commercial heating
Heating in industrial processes, such as manufacturing and drying
Air conditioning (requires standard industrial equipment to be attached)
Space heating for large industrial areas
Heat source for air conditioning, i.e. evaporative type units
Heating for large shopping centers/shops.
Buildings can be retrofitted
Ideal in new construction as it is a major cost saver
Heating for hospitals, schools, universities
Ideal for large enclosed areas such as train stations and airports
Sports stadiums
Heating of swimming pools
Heat source for greenhouses, hydroponics food production and agricultural purposes in hot and cold climates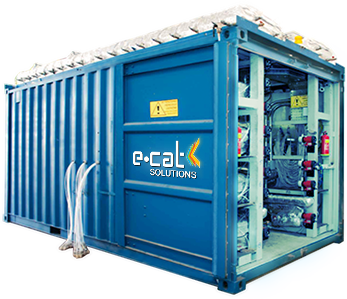 MUCH CHEAPER PER MEGAWATT HOUR
CLEAN. GREEN – NO POLLUTION
LOW MAINTENANCE & RELIABLE
TRANSPORTABLE
CARBON CREDITS – SMALL FOOTPRINT
Other Notable Aspects Of The 1MW Plant
It is not loud, producing a volume of less than 50 decibels at a distance of five meters.
It is environmentally friendly, consuming only tiny amounts of fuel, while producing no pollution.
It's output can be modulated by multiple means -- turning off individual modules, adjusting the level of input "drive", or varying hydrogen pressure.
It cannot "melt down" like conventional nuclear reactors. This is because if the temperature inside the reactor cores rise beyond a certain level, the nickel powder will melt, destroying the reaction sites at which the nuclear reactions take place. With the reaction sites destroyed, the reactor cores will no longer function, and all nuclear processes will cease.
An auxiliary power source of 250 kW will be needed to start up the plant, bringing the resistive heaters up to temperature.
Email for the most recent specifications, validations and performance indicators