Inventor of Ecat and "The Rossi Effect"
Andrea Rossi is an inventor and scientist with many patents to his name. He has interest in alternative fuels, particularly the Eco-friendly reuse of waste materials as well as LENR Technology  -See more at: www.andrea-rossi.com/andrea-rossi-story
Andrea Rossi was born in Milan, Italy, on the 3rd of June, 1950. His father Luigi owned a metals workshop in Milan, and Andrea spent many hours there as a child. All of the tools necessary to machine metal were available to him, and he learned to use welders, hydraulic machines, lathes, and other power and hand tools. He learned how to tool metal and to make it do what he wanted it to do. - See more at: ecat.com/inventor-andrea-rossi
Andrea Rossi was born in Milan, Italy, on the 3rd of June, 1950. His father Luigi owned a metals workshop in Milan, and Andrea spent many hours there as a child. All of the tools necessary to machine metal were available to him, and he learned to use welders, hydraulic machines, lathes, and other power and hand tools. He learned how to tool metal and to make it do what he wanted it to do.
Patents and Publications
One of Rossi's first patents was awarded in 1974, one year after he graduated from University of Milan. In 1977, he registered patent in defense of his intellectual property. The patent was for a filter cleaner that would operate at high temperatures for the purpose of ricer purification. In 1978, he published the book The Incineration of Waste and Smoke Purification. This book is still a textbook at the Polytechnic Institute of Milan, used in Chemical Plants courses.
Rossi also adapted the family business to produce equipment that he patented. The family plant, called "La Metallotecnica" became home base for his first big business venture. At the newly tooled plant, he produced his incinerators. From the beginning, Rossi was committed to reducing waste and pollution, and producing clean energy. Today he and his company hold patents related to the E-CAT.
This type of energy production was first demonstrated by Fleischmann and Pons in 1989. While "cold fusion" was eagerly hailed by the media and some scientists, it soon became categorized as a pathological science based on the fact that other scientists could not replicate the reaction accomplished by Fleischmann and Pons. Since then over 3,500 journal papers, news articles and books show excess heat in LENR processes around the world. Many governmental organizations and companies, such as NASA, Toyota and Boeing, are currently working on this disruptive technology.
In his early research and experimentation back in 2007, Rossi noticed that the device he was working on was actually creating energy, rather than simply producing fuel. From this point, he started exploring ways to use the device to create energy on purpose. Sergio Focardi, an emeritus professor at the University of Bologna, had been working on using nickel and hydrogen to accomplish such a reaction since 1992. The two of them teamed up with Focardi being Rossi's scientific advisor, and they started building an Energy Catalyzer, otherwise known as an E-Cat.
Andrea Rossi, now living in Miami, Florida, continues to redesign, test, and build E-CATS. Currently, a one year test is in course for the 1MW plant in a non-disclosed location in Florida for the first commercial customer. The test that will be finished in February 2016, Rossi have stated earlier that "it looks promising" several months in advance. While skepticism continue to cast a pall on LENR and cold fusion, Rossi and his team continues to work tirelessly on the E-Cat. Rossi regularly works 16 hour days, and maintains communication with fellow scientists via his blog, the Journal of Nuclear Physics.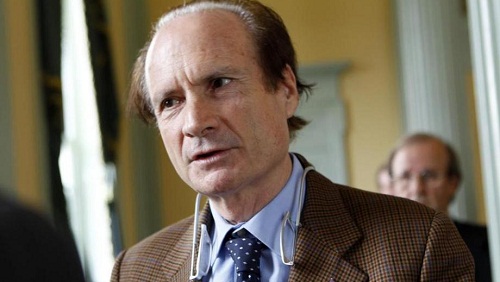 Andrea Rossi
CEO
Leonardo Corporation USA